Aloha Keno at the Cal!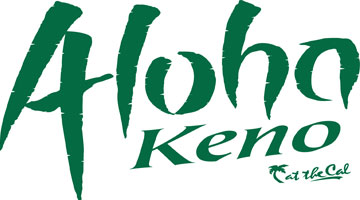 LIVE KENO
Keno is an exciting numbers game that is easy to play. It's the oldest numbers game in existence and is the basis for many of the popular lotteries played throughout the world. There are 80 numbered balls in the glass bowl that are mixed by a blower. 20 balls are randomly drawn. The object of the game is to guess which numbers will be selected. The minimum wager is 40¢ for up to ten numbers per ticket.
If you guess right you could WIN BIG!