Perry and Price Will Be Entertaining Live in Vegas!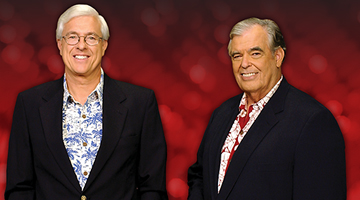 Date:
August 9, 2014 11:00am
Location:
Cost:
$22.95 Per Ticket
Tickets On Sale
Ticket can be purchased by calling 702-388-2705
Vegas Performance Not To Be Missed
They're Back at the Cal!

Be sure to buy your ticket and enjoy the entertainment of the hilarious duo of Perry & Price.

Perry & Price is a morning radio show which airs six days a week on KSSK-AM and KSSK-FM in Honolulu, Hawaii. They are currently the number one morning radio show in Hawaii with their adult contemporary format.

Tickets available for purchase at the B Connected Club at the California Hotel & Casino.