The Dice Are Out!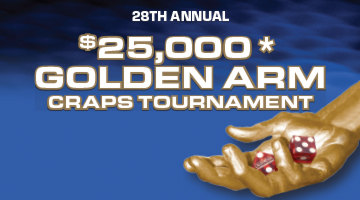 Date:
April 23, 2017 3:00pm
Cost:
No Entry Fee
Qualify for our No Entry Fee Golden Arm Craps Tournament by being one of the top dice players who have the most rolls without a seven out!

You can play craps as much as you like from 12:00pm on April 20, 2017 until 2:00pm on April 23, 2017 at the Cal to earn one of the twelve elite spots in the Golden Arm Craps Tournament!